3rd ANNUAL GET-TOGETHER ON AUGUST 15, 2018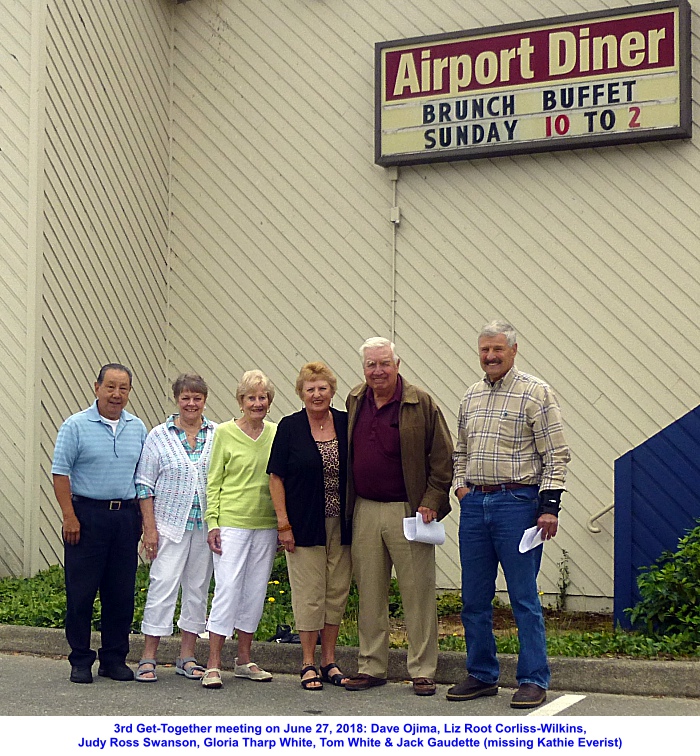 THE ORGANIZING COMMITTEE MET ON JUNE 27, 2018.  SEE PHOTO TO THE RIGHT:

OUR 3rd GET-TOGETHER WAS HELD ON AUGUST 15 AT 1130 AT THE AIRPORT

DINER.  LIZ ROOT CORLISS-WILKINS WAS THE ORGANIZER FOR THE GET-TOGETHER AND WAS MC.  THE COMMITTEE CALLED CLASSMATES AND GLORIA & JUDY MADE PHOTO NAME TAGS.  AS IN THE PAST, YOU ORDERED YOUR OWN DRINKS AND FOOD AND PAID FOR IT MINUS THE TIP.  WE USED SAVED FUNDS TO PAY ALL THE TIPS AND FOR THE CAKE AND COFFEE AFTERWARDS.  WE PLAN TO HAVE THE 4th GET-TOGETHER THE SAME AS THIS YEAR ON WEDNESDAY,  AUGUST 14, 2019 AT THE AIRPORT DINER.  SAVE THIS DAY ON YOUR CALENDAR.

Attendees were: Liz Root Corliss-Wilkins & Paul Wilkins, Jack & Elaine Gaudette, Judy Ross Swanson, Tom & Gloria Tharp White, Kathie Everist (with daughter Michele Moen), Dave Ojima, John Sayers, Rich Eger, Diana Craig Worms, Jim & Genean McPherson Janaszak, Georgia Wilkinson Ramsey, JoAnn Chamberlin Gates, Kurt & Patsy Stephens Lamberton, Chet Meigs, Wayne & Jan Grosso Collins, Bob & Bette Capin Riebli, Shirley Brown Roske, Janet Hunter McCrory, Sam Comstock, Jeanne Ninneman Burger, Missy Whittstock Blake, Mike & Nancy Wilkins McAbee, Janet Lundberg Pugh, Dale & Olga Mangels, Marvin Moore, Donna Ross Gilby, Larry & Joyce Granquist Adams, Richard King, Jay & Doris Gibson Stewart, Norm & Margaret Hower, Ken Ferguson and Russ Sweany.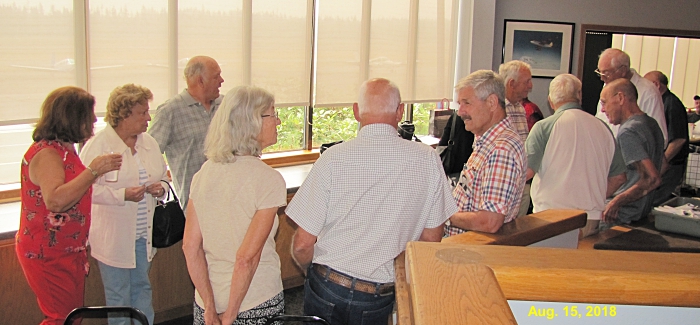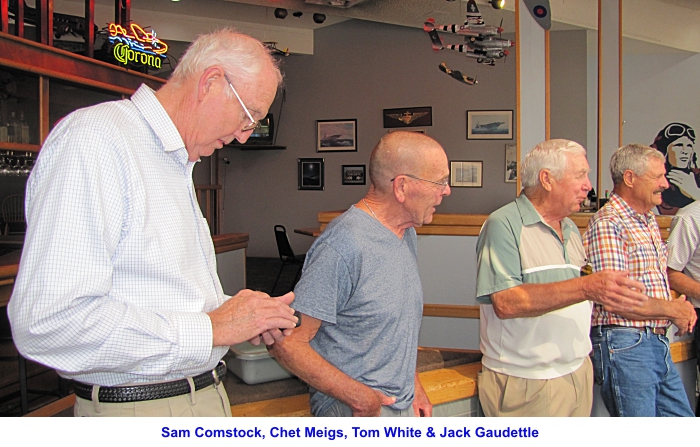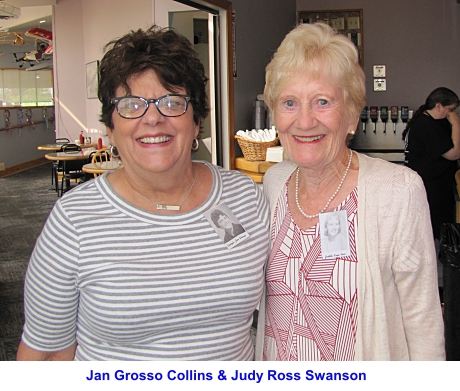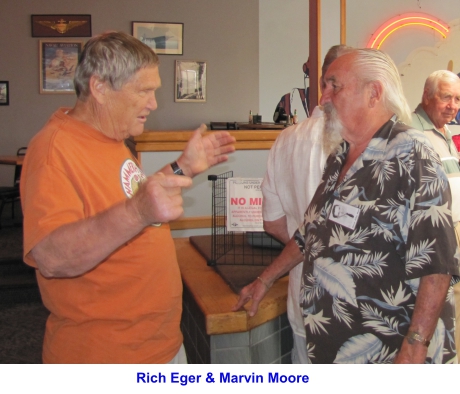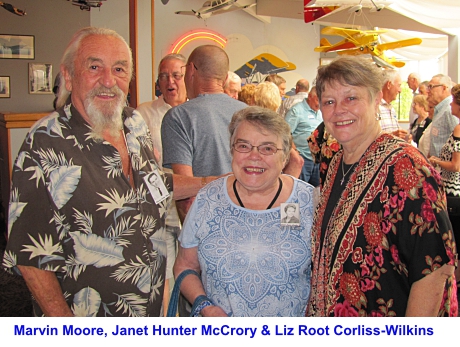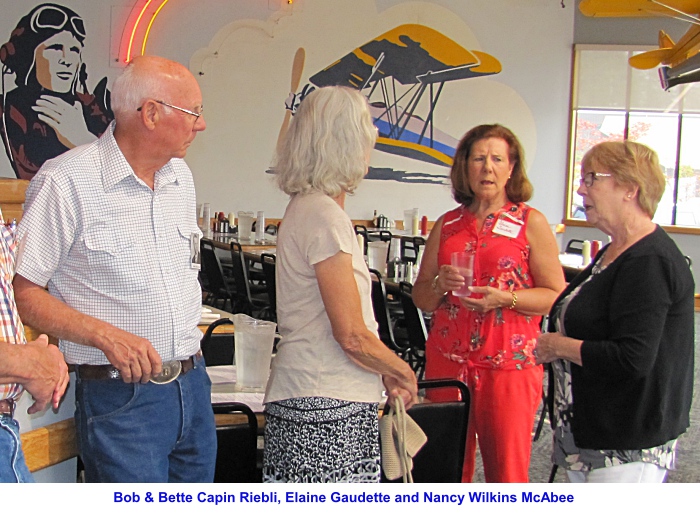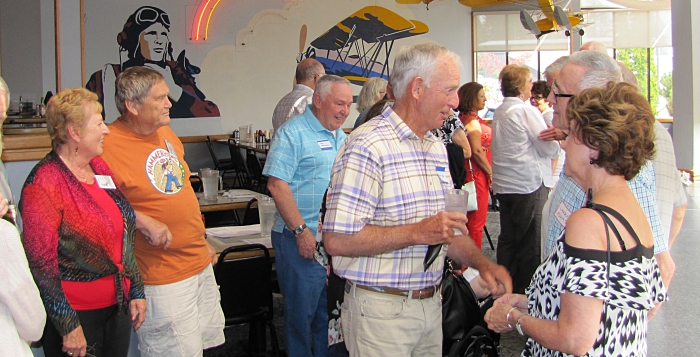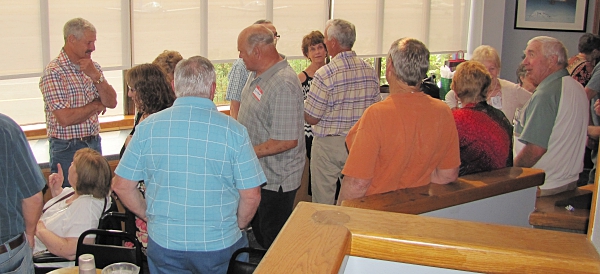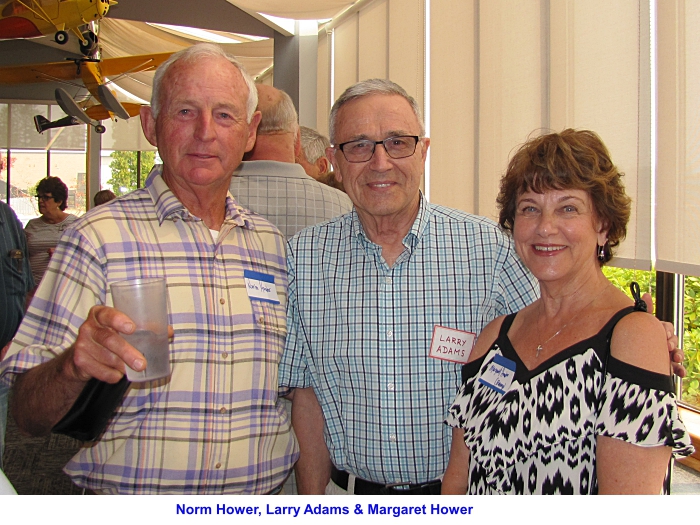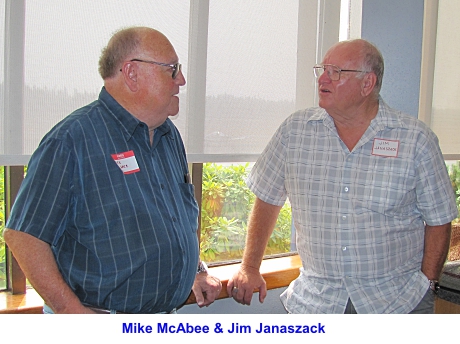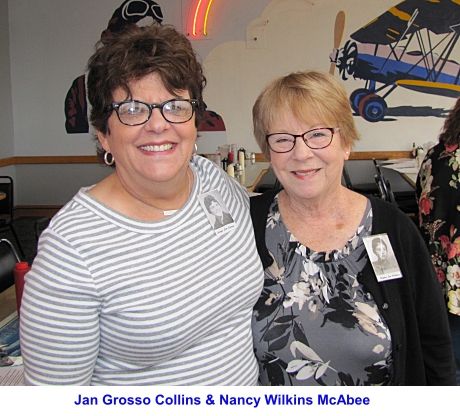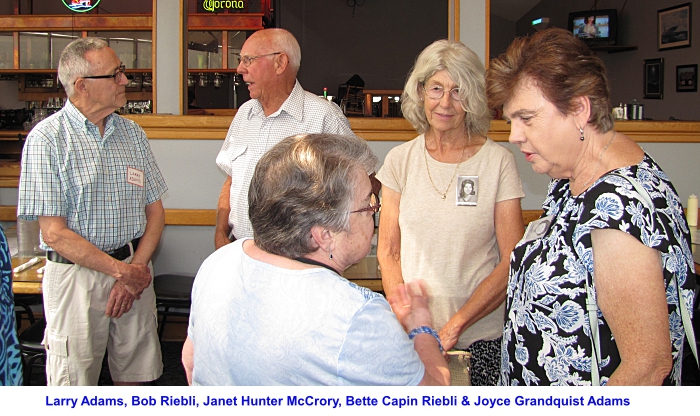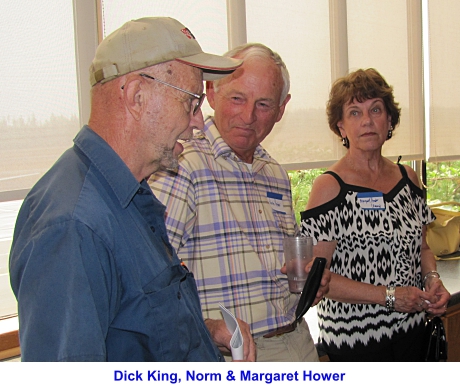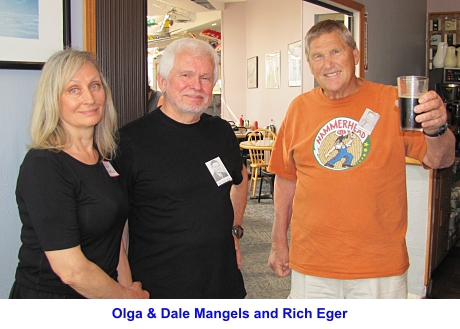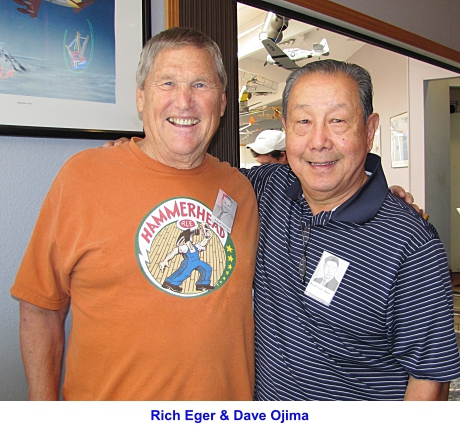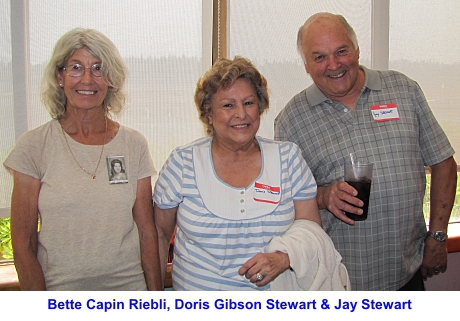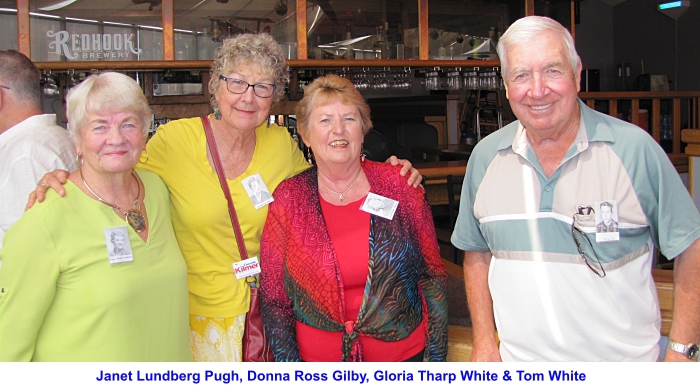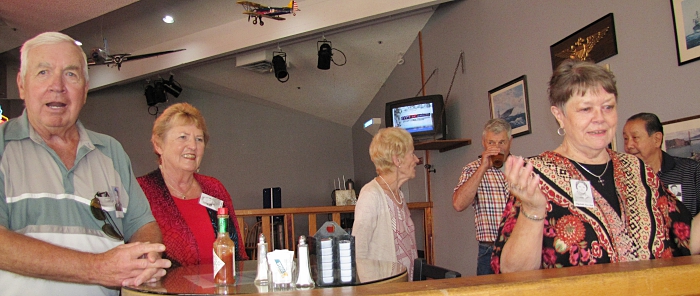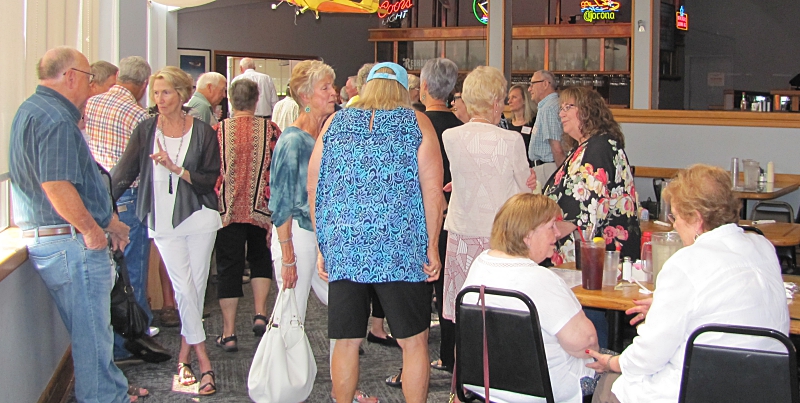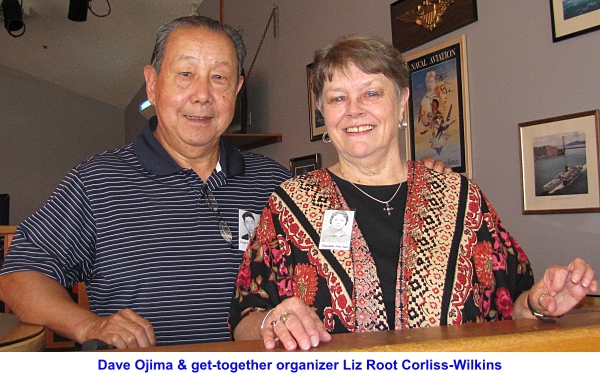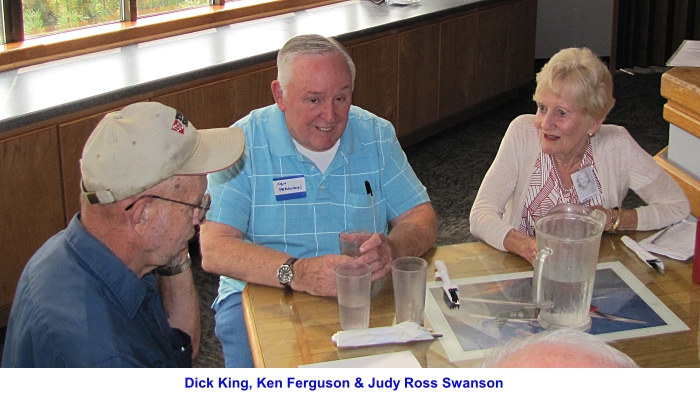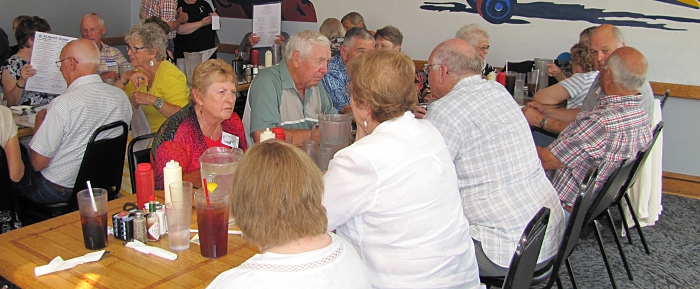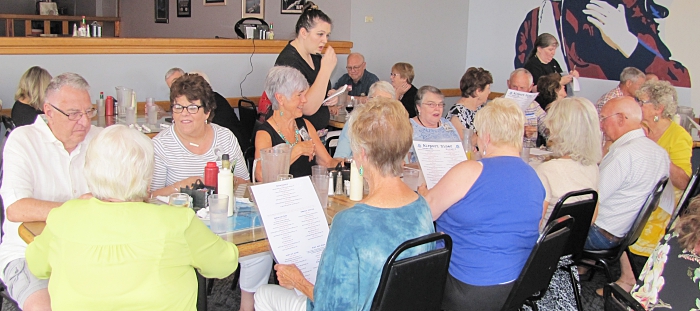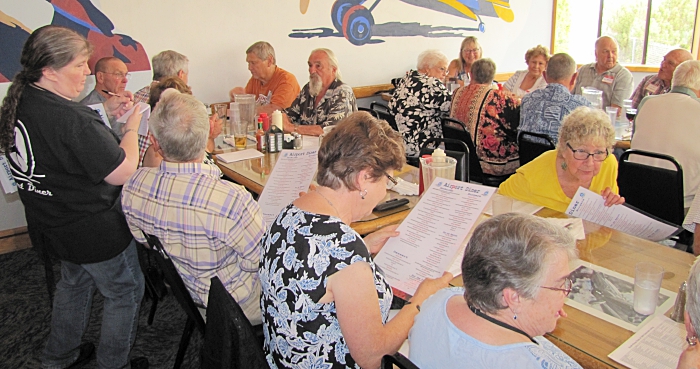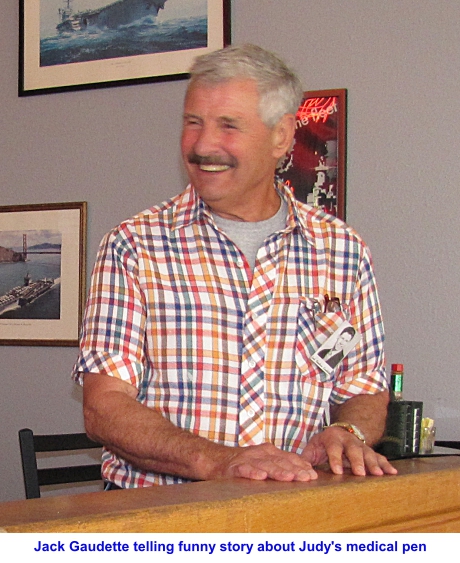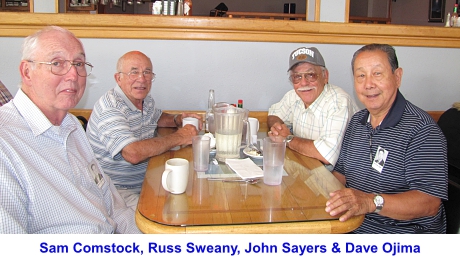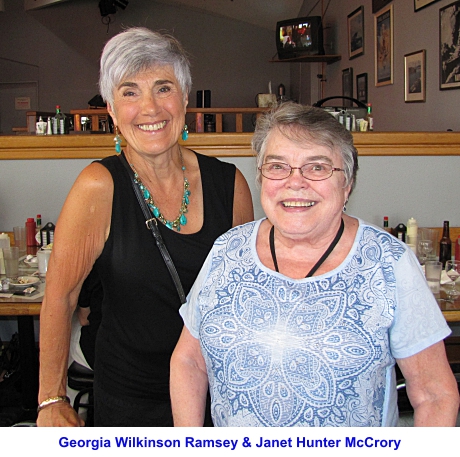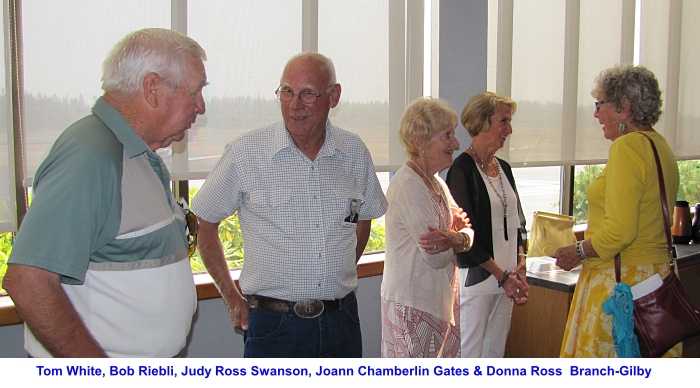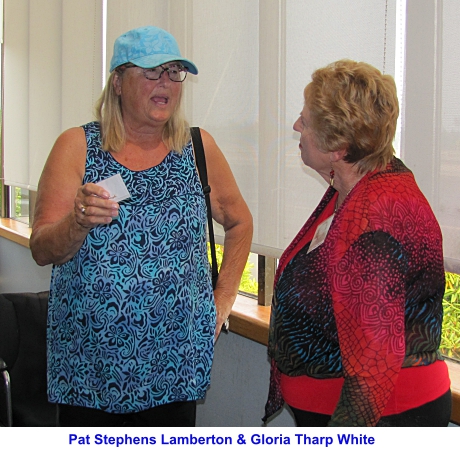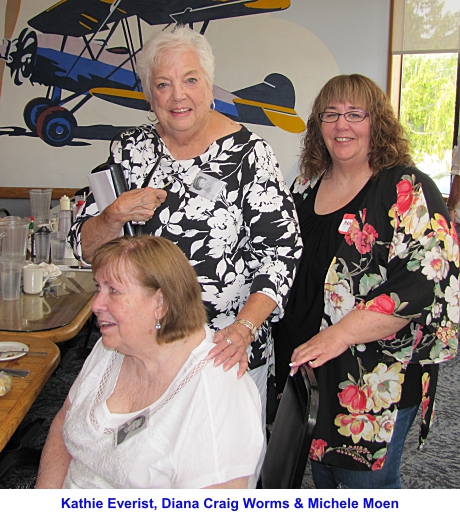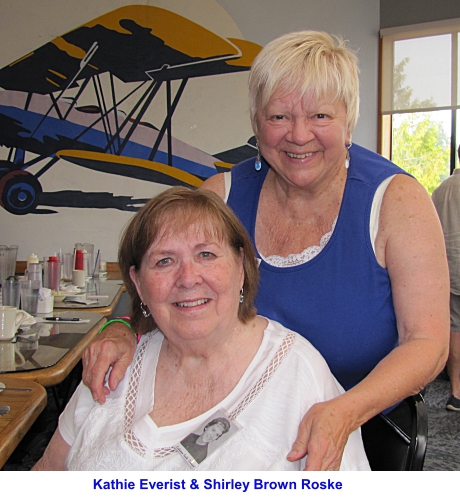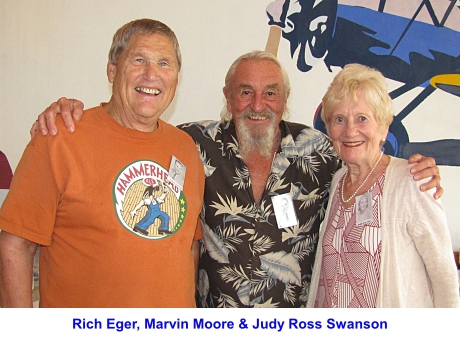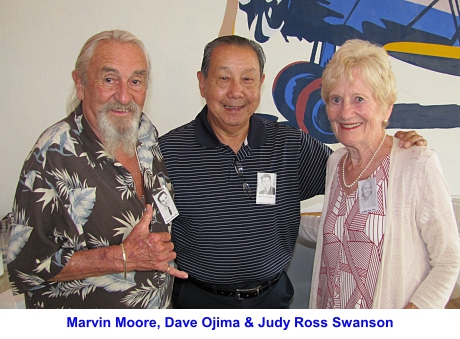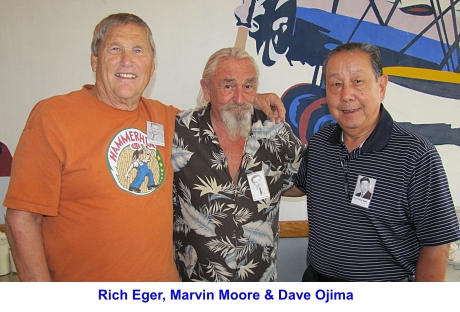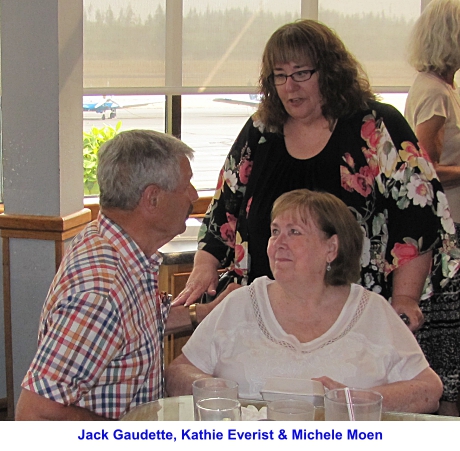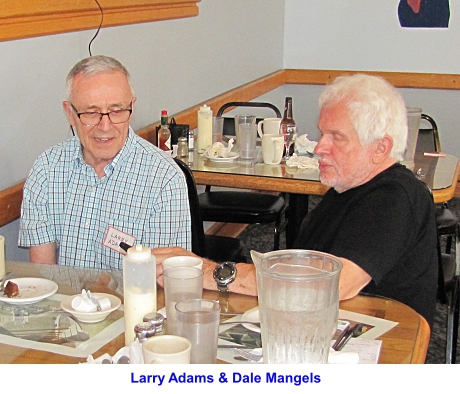 If anyone else took photos,     please email to Dave Ojima